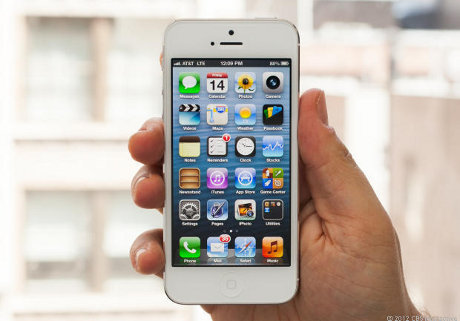 iPhone 5 was released just a few months. But Apple reportedly has prepared a new technology to be embedded in its latest smartphone, the so-called named iPhone 5S.
The use of in-cell touch technology in the iPhone 5 does not seem to be short-lived. Recent reports Cnet reported that Apple is currently being looked at alternative display technologies.
One quoted Appel component suppliers from China, the company headed by Tim Cook is now being evaluated technology called Touch On Display from Innolux. The company was originally named Chimei Innolux, and is listed as one of Apple's component suppliers.
Or display panels that use in-cell touch technology, can be made ​​very thin because the touch sensor is placed on the color filter, not on it.
The reason Apple wants to switch to Touch On Display, based on claims the report, due to interference with the in-cell touch technology, due to the two screens embedded in the same panel.
Compared to Touch On Display, the technology offers a better touch sensitivity with minimal thickness. This will make the phone would be much thinner.
Display technology has been a major feature in the iPhone since Apple introduced its first smartphone. At 3.5 inch size, the first iPhone to compete with other smartphones that have a larger screen size at the time.
Apple then increase the pixel density while maintaining a 3.5 inch iPhone screen size. This technology called Retina Display. On the iPad and MacBook Pro notebook high-end version also embedded technology.
Retina display becomes the most expensive part of the iPhone. Expected, the combination of display and touch screen alone, worth USD 44. It's more expensive than the price of components for wireless antenna, NAND flash memory and processor series A. source: detik.com